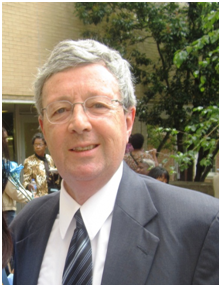 The Canadian Association on Gerontology and the gerontological community in Canada are deeply saddened at the news of Dr. Victor Marshall's death on August 18, 2018.  Our Association and the field of gerontology owe a great debt of gratitude to Victor for his leadership, scholarship and vision. We extend our condolences to Victor's wife, Dr. Joanne Gard Marshall, and his daughter, Dr. Emily Marshall.
Victor Marshall was a founding member of CAG, and has been one of CAG's most committed and passionate advocates. He was extraordinarily proud of his unbroken record of attendance at every CAG annual scientific meeting through 2016 in Montreal. When illness prevented his participation in 2017, he generously provided videotaped reflections of CAG's founding and history, in anticipation of its 50th anniversary.
Victor taught one of the first courses in the sociology of aging in Canada, and his 1980 edited volume, Aging in Canada: Social Perspectives, was foundational to the growth of the field in Canada.
Victor's career-long dedication to social gerontology, his active participation on CAG's executive committees and as the second Editor-in-Chief of the Canadian Journal on Aging, and his exceptional mentorship of a generation of researchers of aging, have been recognized by numerous CAG awards: the Distinguished Member Award (1998),  Shapiro Award for Excellence in Student Mentoring (2008), the Contributions to Gerontology Award (2016) and Honourary Member Award (2017).
Victor Marshall's legacy will be honoured at CAG2018 in Vancouver. At the request of his family, donations to CAG in honour of his memory may be made here.